Solar Pumps — Drinking Water
Access to a clean, reliable water supply is critical for the survival of humans and animals. Ground water sources offer a cleaner and reliable supply of drinking water.
---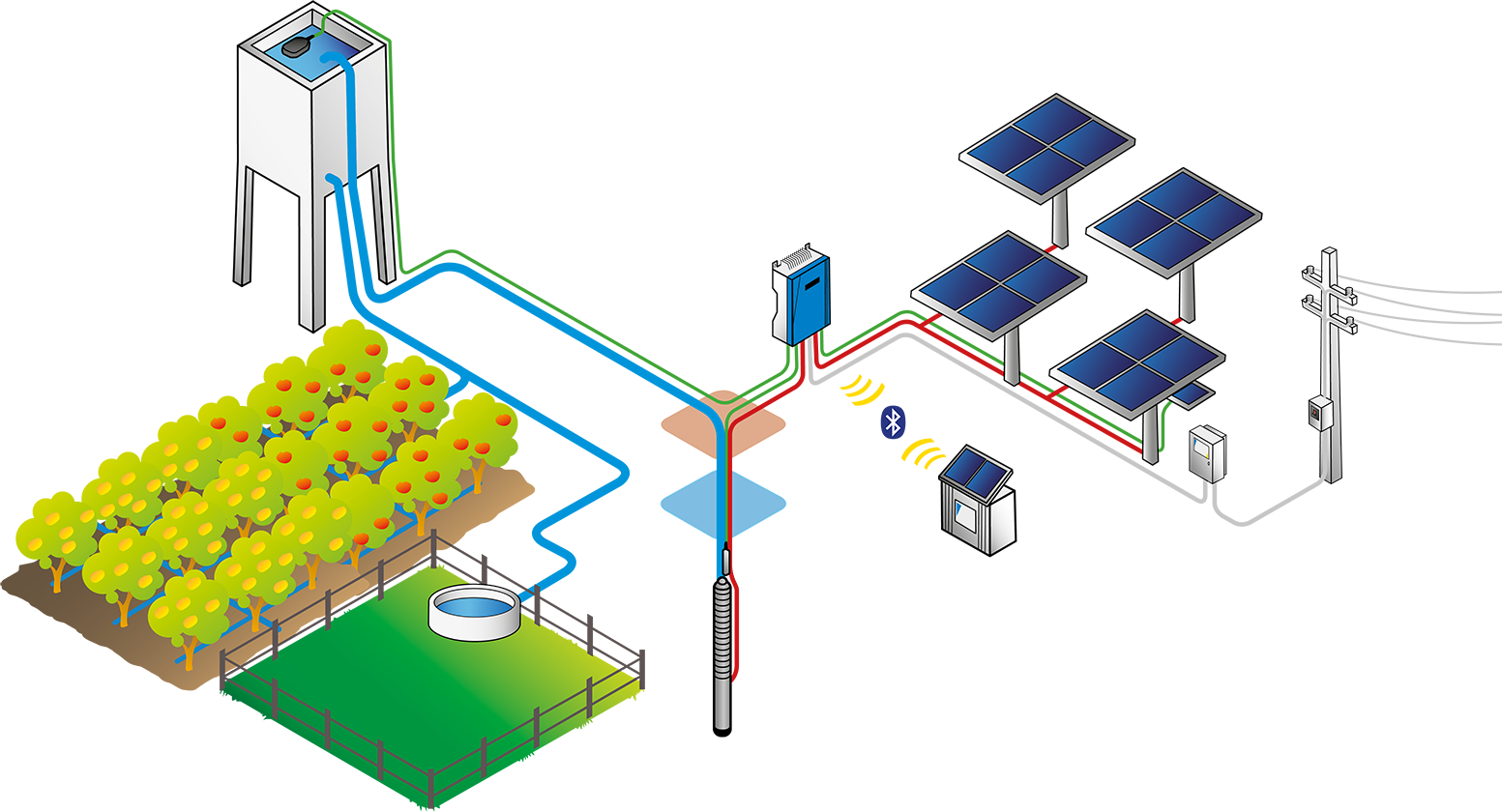 ---
With a focus on reliability and efficiency LORENTZ has perfected unique designs for pumps, DC drives and controllers. Components are designed and manufactured using the highest quality materials to ensure a long and trouble free life with low maintenance requirements and low operating costs.
LORENTZ pumps are matched to local water conditions for optimum performance. Intelligent designs keep electronics above ground and the brushless DC drives match solar generators perfectly. LORENTZ solar pumping products deliver drinking water to people and livestock economically and reliably.
The application of solar pumps in the Caribbean region offer quick paybacks, particularly for solar pool pumps, with paybacks of less than 3 years.

Related Products
PS Helical Rotor Pump Systems


For smaller irrigation applications, pumping water with very low levels of solar power from up to 350 m 1,130 ft 1,130 ft below the ground

PS Centrifugal Pump Systems


For higher flow irrigation applications achieving up to 79 m3 21,000 US Gal. 18,000 UK Gal. /day

PSk Centrifugal Pump Systems


For large irrigation projects independent of fossil fuels or a grid connection, delivering up to 135 m3 36,000 US Gal.
30,000 UK Gal. /day