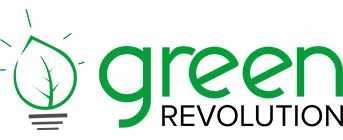 ---
Green Revolution Ltd provides renewable solar energy solutions and energy efficiency advice to the Bahamas. We offer design, supply only, or supply and install service for new build and existing buildings/facilities.
We specialize in the following solar products: hot water, pool pumps, pool heating and photovoltaic.
Bahamas Electricity Corporation (BEC) is the main power utility in the Bahamas. It is a Government owned company and services the majority of inhabited islands within the Bahamas.
The BEC grid is unable to handle peak demand in Nassau, which results in rolling blackouts throughout New Providence. The result of this unreliable service is that many home owners are forced to install back up generators.
A switch to solar power provides you with a reliable source of FREE energy, which YOU control, with no damaging affects to the environment.
Bahamas Green Energy
Why choose green solar energy in the Bahamas?
---
A reliable, safe and clean form of energy.
With power costs at approximately $0.42/kwh and worldwide fuel costs constantly increasing, solar is an efficient and environmentally responsible alternative to mains power.
The use of diesel generators to provide powers pollutes our environment providing harmful emissions and the likelihood of spillage.
Solar systems are extremely flexible, whether you choose a solar system which reduces your power bill slightly, significantly, or gives you the option to be completely self sufficient and off the grid, there is a system that we can custom design for you!!
Because of these factors...
Now is a great time to invest in solar technologies in the Bahamas
Explore our site to find out how renewable energy technologies can be successfully implemented in the Bahamas, along with estimated paybacks/return on investment for all of our products.
---
Get Ready for Solar Today!
Reach us by phone, email, or web form