Finance Partner

---
Green Revolution and Scotia Bank have teamed up to provide Green Revolution customers with finance solutions for both residential and commercial installations.
Loan terms will vary depending on the customer. We are happy to set up an initial qualification meeting between our Customers and a Scotia Bank representative.
Those products qualifying for finance are identified with the following green seal: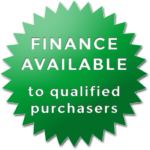 For more information, or to set up a Scotia Bank qualification meeting please contact us. We look forward to hearing from you.
We have worked with Scotia Bank to structure the finance repayments in such a way that the monthly repayments are less than the monies saved when operating the renewable energy products, so that owners repayments will not affect their overall living costs. Contact us for more information on these solutions.
Finance agreements are currently set up in the Turks and Caicos Islands, we are currently negotiating finance agreements with Scotia Bank in the Bahamas.
---
Contact Us
for more information